. ( not from reviewers or celebrities )
Except a few spelling corrections, posted here, as is, with their permission.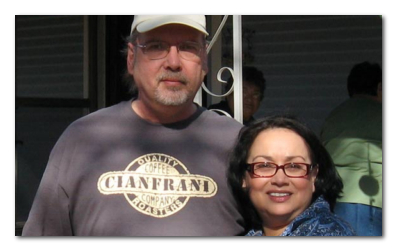 I have recently downloaded the trial version of Simfatic Forms and let me just say WOW!
I have been into website development ever since websites became possible and I can tell you that the hand coding of forms was one of the most tedious parts of the job. But I found Simfatic Forms and will never look back again!
This software ROCKS!
I designed, tested and deployed NINE forms yesterday, with many more to come! Anyone who has done this kind of thing manually KNOWS that getting NINE forms up and running in one day is pretty much unheard of, but it was a pure pleasure using Simfatic Forms! Complete with field validation and emailing submissions to my email address! Do yourself a favor and get Simfatic Forms and then TAKE OFF!!!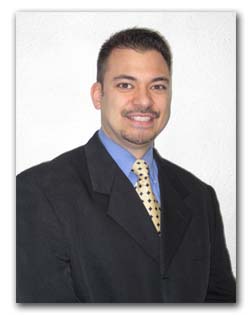 I have been a Simfatic user for several years and I can't express how refreshing it is to find a product that is both powerful and easy to use, but also backed up by some top notch customer service.
The learning curve is not bad at all and this toolset allows you to keep the data you collect rather than having to retrieve it through a monthly service fee paid to a third party.
Any time I've had a question about how to do something, I get a response within a few hours. I've used it to automated our quotation and order process and it works flawlessly. I highly recommend buying and using the Simfatic product to create website forms.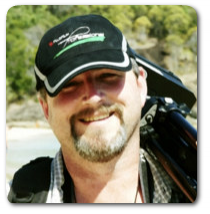 This Software was just the ticket! I needed a couple of simple contact forms and it was clear from the start that this software was capable of much more than I was capable of using. It was simple and clear and within 30 minutes I had working PHP forms with Captcha protection. The generated code was clean and well organised. Perfect!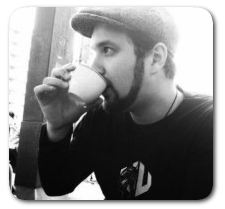 I would just like to say thank you for offering such a great program!! Simfactic Forms has made my life so much easier and my websites so much better. I love the flexibility of it and the ability to make a custom design for any kind of form.
Keep up the good work!
Kind regards from The Netherlands.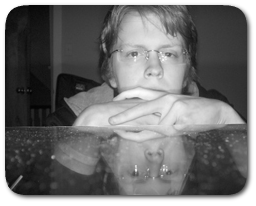 First of all, if you are a web designer without knowledge of creating forms, DOWNLOAD AND BUY THIS PROGRAM NOW. You will not regret it. Simfatic Forms is a streamlined, easy to use program for form creation. When I downloaded it, I assumed I'd have to learn some PHP to use it. Not so. Simfactic Forms is exactly what it claims to be-- simply fantastic! I love how the user interface is geared toward a designing perspective. The rest of the information input is totally taken care of by Simfatic Forms. I highly recommend this program to anyone that needs to generate forms in HTML.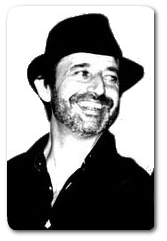 Simfatic Forms helped me to easily design and testing my own form saving time and money.
The wide range of options let you design whatever you have in your mind.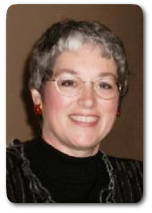 This is fantastic software that addresses a huge need for those of us who don't have programming degrees but design web pages. It works very easily and does the whole job for you. Watch the video on the site for simple instructions! This has made my website design life much easier! I designed a working form in less than an hour on my first try, a job that would normally take me days of mostly trial and error and frustration.
Thank you!
This interface is very visual, you do not need to be a PHP programer, it would step by step guide you and deploy your form. Also making changes to your form are very straightforward. In matter of couple of hours I successfully deployed a form.
I have used Simfatic for my last three projects. Its Awesome !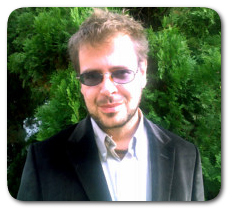 It's a wonderful piece of software that allows you to customize forms in a quick and easy way with much more flexibility than other programs and much more depth. Highly recommended for its superb workflow, easy to use and yet you can customize almost anything about an online form.
A real time saver, this one.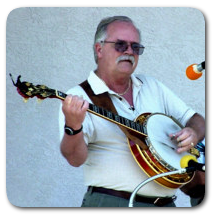 My name is Bob Miller. I am the webmaster of my neighborhood web site www.Jungle-Terrace.org . I took the job because nobody else would. My skill level is very basic. We needed a form on the site to collect address corrections, newsletter subscriptions, etc. I had no idea where to start. I spend several days trying to write html code accomplish this with no success. After an extensive search I found Simfatic. I had a simple form on our web site up and running in about 1 hour. Also it is very easy to tweak the form.
We raise loving, healthy and mild temperament Doberman Pinschers. Our waiting lists are always over a year long. Keeping track of people who wanted one of our high demand pups, keeping track of changes in reservations, signing people up for our monthly newsletters, and our other list related activities was a severe problem before Simfatic Forms.
We now host two Simfatic forms on our web site, one for reservations and one for our newsletter notification list. Building and using the form was simple. Changing the form as options change was easy too. What's more, as we wanted to collect more information Simfatic Forms made the changes for us in the database automatically.
Simfatic Forms is a great tool and has simplified our record keeping tremendously.
Discovering Simfatic Forms was a real blessing as including a form on a site was a slow process and the results were not always what I really wanted, also having to use a separate extension in Dreamweaver to put a captcha on the form was not ideal.
Simfatic Forms can create any type of form you want and the design is only limited by your imagination. The process of creating a form is quick and easy and the amount of control you have over what's included is quite amazing.
No more configuring of form processing scripts and the end result is easy to install, works perfectly in all browsers and even has the ability to send a copy of the form to the person who is completing it.
Quite brilliant, fast, and only as complex as you want to make it. What a time saver. Without a doubt one of the best purchases
Hi Prasanth,
I love the simplicity of form creation with simfatic forms, and the comprehensive, easy-to-use control behind each field. Saves me a lot of time in web page construction. Also a lot of the code is out of the page in version 4 - a big improvement.
Best regards,

I have used simfatic forms in an application on a website thatcompares heating oil prices. This has been operating successfully now for 9 months. The support has been great too! We'll be working on a new project that requires forms and our choice of form maker is quite simple... SIMFATIC FORMS
Our company has been around 44 years and we have programmers who do most of the "hard stuff." But there are times I jump in to help out with a new page, an update or even a new form.
THESE GUYS ARE TOPS in their forms program. It makes a non-programmer like me look like an expert, keeps our clients happy and it's fast. I wish every aspect of web design was as easy for me.
Give them a try... you WON'T be disappointed.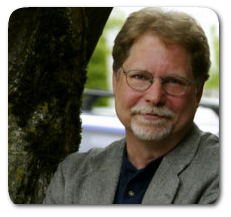 Easy to use but robust results. I am blown away by what I (a devout non-programmer) can do with Simfatic Forms.
As a busy webmaster, I've found Simfatic Forms to be an easy, intuitive solution to preparing web forms on the fly. It is nice to use software that anticipates the application needs of its end user; I've had a satisfying experience every time I've used Simfatic Forms in my web design.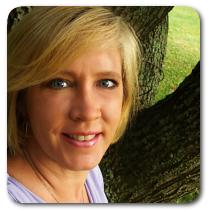 Simfatic Forms has allowed me to offer an easy and affordable way to create forms that collect the information my clients want.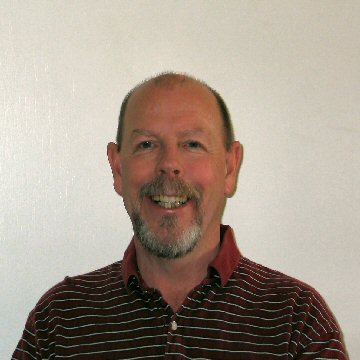 This form design package has been a lifesaver for me. It is easy to use, and the integration to your websites is nearly automatic with the great cut-and-paste installation instructions.
I have received excellent email support from Simfatic Solutions over the past year since I licensed this great product.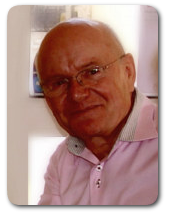 Using Simfatic has certainly made creating PHP forms simpler. The software has all the features you need, plus the ease of use cuts down on development time. A recommended product for sure.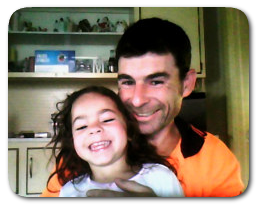 I think the new Simfatic forms makes the job of creating contact pages much easier than having to code the pages and DB tables etc a much less painful excercise than it was in the past.
Well done guys. Keep up the good work.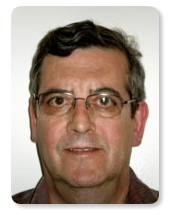 Simfatic Forms allows us to develop and edit web-forms with ease and rapidity. It's full set of features means that we are able to include validation checks,use passwords to restrict access to further pages or forms and maintain databases of respondents for evaluation and follow-ups.
Easy to use, highly flexible, simple to edit and with full functionality - and constantly improving, this is a first class forms product at an economical price.
uploading and re-installing after edits really is a piece of cake using the inbuilt installer. We have used several other forms designers but this remains our firm favourite.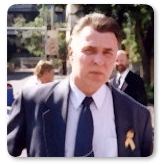 I have used CoffeeCup Form Maker since it came out and for some reason it didn't work for me on a new web site I designed and started to look else where for a better script.....and that's how I found yours and love it!!!!, I am now replacing all the Coffeecup scripts with yours.
Thanks a Million!!!
I have inherited the maintenance of a poorly constructed website and I an a user of Magento. So this is the first I have had to make a form from scratch. I am NOT a designer, so I was going to have to pay 75 per hour to put a couple forms together. I was amazed that it took me 10 minutes to customize and put online ONE of the exact forms that would have cost a minimum of $75. It has already paid for itself!
Among other capabilities, I was looking for software to replace the forms capability of FrontPage 2003. FrontPage, even though it is outdated, has a very easy way to develop forms, but does not provide the client/server-side validation and security that I wanted. As an option, I still wanted to be able to use FrontPage to develop websites, but wanted to move away from those functions that required the use of FrontPage Extensions. And I also wanted the option to incorporate a Captcha challenge-response test to minimize non-human forms submissions.
After extensive searching for a couple of weeks I almost settled for another forms package. It was a good package, but just did not have all the capabilities of validation, message handling, conversion of existing forms, etc. that I really wanted to have. So, I continue to search and luckily I found Simfatic and immediately became ecstatic reading about its features! I downloaded the trial version and tested it out. It was very easy to use, had excellent documentation and all the features I had been looking for. Not only was I able to easily convert existing FrontPage forms (eliminating the need for FrontPage Extensions), but was able to develop entirely new forms and incorporate them into FrontPage. And during my investigation I used the Email support to ask several questions and was totally impressed with the quick, quality responses that I received. Getting this level of assistance, even before I purchased the software, was positive enforcement that I would receive excellent help (as a registered owner) if I needed it in the future.
I purchased Simfatic Forms and could not be more pleased. For the combination of price and features; and ability to create any number of forms on any number of domains, it truly is the best out there!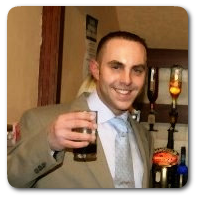 Every now and then we would do the odd customer website and we were normally used to using just standard email forms from free on-line services and php scripts, but we always felt we were limited and i always wanted more flexibilty and control on the forms. luckily simfatic forms offers this. after testing of this software i will never look back, simply fantastic.
Thank you!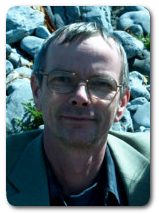 Well done, I had been looking all weekend at other form creation systems and this is the simplest, most elegant and best priced of them!
It also has all of the features that I wanted of the much more expensive systems.
I use dreamweaver and make a good few forms and this will save me ages. Thanks for this and good luck and success!
My first experience with Simfatic forms was the Beta release of Ver 3.0. I was in need of creating a form for our website and had no idea how to do so. I was impressed by three distinct items. The ease of use was wonderful. The integration in our website was astounding. You cannot tell the web forms were created by an outside source. The formatting can be matched exactly. The support that was provided, when I had a few issues with the Beta Version was just phenomenal. I received a reply to support requests within 24 hours and one issue was entirely my lack of knowledge with html coding and was quickly and cheerfully answered. I would recommend this product to anyone in need of professional web forms.
People just cannot comprehend just how much work this saves you if they have never had to create manual CGI scripts for forms. I have had this product for only a few hours and have already created and uploaded 3 forms - it really is fantastically simple and very effective.
I was recently asked by a client of mine to add a booking form to their website, not having a clue how to do this I began researching and exploring how to achieve this.
A mission that proved fruitful only when I found Simfatic, the answer to what I was looking for. I had a few questions that I submitted and was delighted with the response from the developer.
As a new user I wanted to share with everyone that this is a totally brilliant software product for creating and adding extremely professional interactive forms to any website.
This is a tool no web designer should be without, it is so customizable, extremely well designed, easy to use yielding top quality results.
Simfatic developers you are genius.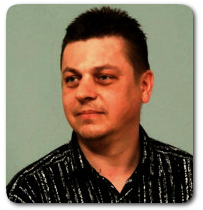 With Simmatic Forms I can create forms 10x faster.
SForms saves my time.
Good piece of soft.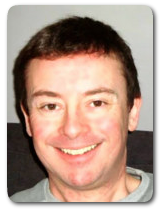 What a great piece of software, I have no idea on programming websites but this proramme made it a breeze!
Excellent customer support too.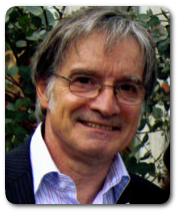 If, like me, you are either too busy to learn to code, or need a quick solution to build a web-based form to embed in your web site, you could do much, much worse than look at the Simfatic Forms programme. For me, it has been a Godsend.
After many hours attempting to adopt and adapt a goodly number of free php scripts to create registration forms (and failing miserably) I can certainly recommend this programme. OK, you'll have to shell out some money, but my experience is that it is both inexpensive and more importantly, worth every single penny. It has done in less than an hour what I have been unable to do in days.
Prasanth has done a brilliant job in creating software that does "exactly what it says on the tin". It is easy to use, is supported by a wealth helpful advice along the way, and if errors occur (because the user does something silly!), reports their causes intelligently, and directs you to a database of explanations and solutions on the Simfatic website. And if there appears to be no known solution, I have found the technical support to be both rapid and accurate. Having used Microsoft's FrontPage and Serif's WebPlus web software for several years, Simfatic Forms fills a very useful niche, and is by far and away easier to use. I can wholly recommend it.
Are there any shortcomings?
Perhaps. I would for example like to see the software developed to include an integrated "login" script and ability to provide passwords to those who have lost or forgotten them. An unlock code sent in an email to those who have just registered would also be useful in adding an extra tier of security.
All this said, if what you need is easy-to-use software for building registration forms and other forms into your web site, to obtain feedback and other responses from your clients, then I think not.
A very pleased customer.
I was searching on the web for formvalidation. This way i ran into Simfatic Forms. It's validation options are simply amazing and very ease to apply.
In fact, creating a whole form is a walk in the park. Simply Fantastic!!!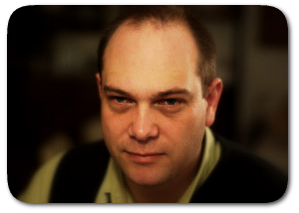 Thanks for a great piece of software that enables web developers to create usefull web forms in minutes. The email outputs are first class and provide customers with and easy to read response.
The software saves me hours of time and is flexible to be used in most if not all web sites our there today.
I was creating websites for multiple clients and I was using an online 'webform creation' provider who were charging me excessive amounts to host the forms on a 6 monthly basis. I was using this format as I didnt have a lot of experience scipting forms.
I searched the web and came across Simfatic and downloaded their trial; I was instantly impressed.
I started using their sotware on 3 of my main major sites instantly and not long into my 30 day trial I purchased the full license - a great price for simple, easy to use and completely user friendly tools.
I would recommend to anyone looking for this kind of service - thanks!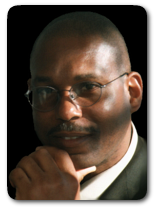 Before Simfatic Forms, I was struggling to produce php email form on my own. I haven't quite mastered the art of PHP.
One day, I was searching for a form online and I came across Simfatic Forms Beta, downloaded it and I fell in love with this product.
I was able to produce the kind of email forms that my clients rave about. So I am a very satisfied customer from here on out. For those who are not PHP savvy, you will want this product get yours today.
Let me say, I chose this application because of the elegance, simplicity, and functionality of the form checking. It is so painful to write that stuff and Simfatic does an excellent job of checking your forms and letting people know where errors are before processing.
This results in much cleaner output and we all love that!
Great job Simfatic !
I have been looking for an easy to use, efficient form creation software that would control spam bots for a couple years. Prior to finding Simfatic Forms, our designers would manually code the back end of each form, a time consuming process when creating custom forms.
We tested Simfatic Forms on one of our client websites. The Simfatic Forms software created all of the forms located at http://yourgfm.com. They not only delivered the quality the client was looking for, but by using the server side processing incorporated into the software, they have been 100% spam-free without the need of a capacha. A fantastic benefit when it comes to prospect conversion and lead generation!
The software is easy to use, offers a huge assortment of pre-configured options, and had no problem with the inclusion of additional javascript code for specific form field controls.
If you are a developer that creates custom forms for client projects, I highly recommend Simfatic Forms. The program was definitely worth every penny we spent.
What I liked about this product is that it blended into my existing website format transparently. I did not have to "re-invent the wheel" in order to get better control over my existing forms. The price was a great deal too!