Your forms on your server
The forms created using Simfatic Forms run from your website. Hosted completely by you.
So, why is that important?
Because successful webmasters like to OWN the assets they build!
No recurring fee
Simfatic Forms generates the code for the form, you host it on your website. There is no recurring fee.
No limits.
Once your form is up on your website there is never anything stopping your user from submitting the form. Your forms never 'expire'. Make any number of forms. Get any number of submissions. That's real independence! And it comes with ...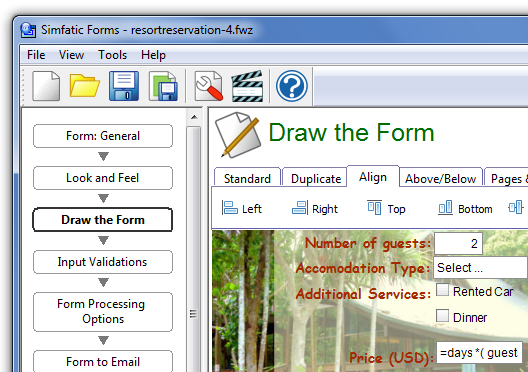 Real Flexibility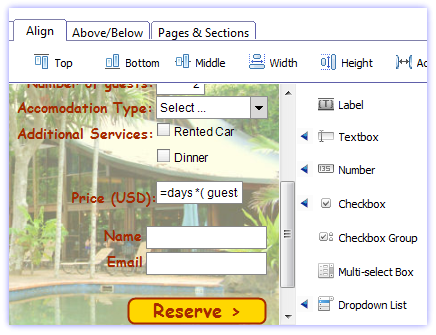 Designing your form using the visual editor is super-easy.
You just place the controls (form elements such as text boxes and labels), sizing and aligning them exactly as you wish.
You get your forms exactly the way you want, placing your controls horizontally or vertically. Pack them compact or loose, complex or simple, with a background image or plain.
Because Forms SHOULD be easy: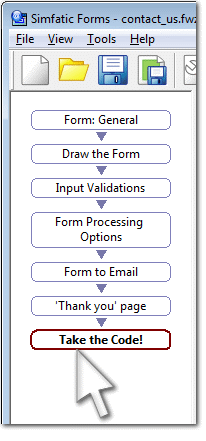 And easy it is!
Just Follow the Steps. You are taken by hand at each step. The software is designed such that you won't get stuck at any point. Just focus on the current step and proceed to the next.
Once you have completed the form design, the Installation Wizard takes you step-by-step, placing the code on your website with its own built-in FTP.
Your actual forms are seamlessly and easily integrated with your Site, CMS or with any HTML editor.
It's quick and easy - even if you couldn't code your way out of a wet paper bag! Pressing the "Take the code!" button does all the coding for you!
Clients Love Your Faster Turnaround Time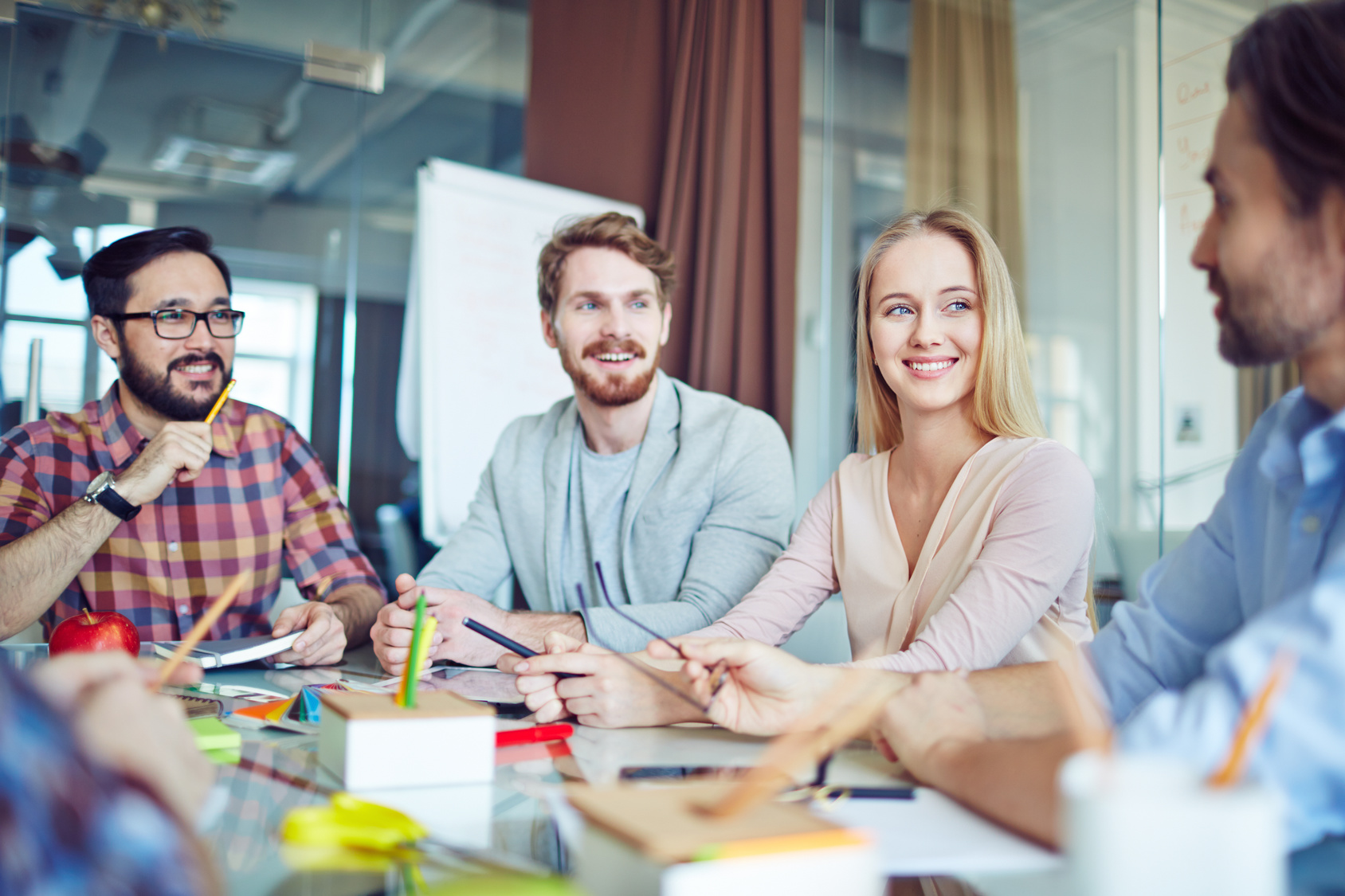 If you've hand-coded forms before, you'll know that what should be a thirty minute job often ends up taking days. Getting form elements positioned just right is difficult, especially with the trial and error of a text editor.
Javascript validations are another pain; repetitive and boring even for pro's. If it's a large form, bring coffee! You'll need that caffeine anyway - for the server side scripting! No single generic script quite works, so for every form, for every new field, more late night editing...
Now you can relax, lean back and smile. Simfatic Forms solves ALL those problems for you. Cups of coffee required? 0.5
We haven't even touched on hosting issues but now you can relax even more, because all you, or your client, need is PHP installed. Effectively that means that yes, it works on just about any hosting.
Of course, a major part of the problem comes down to the quirks of certain browsers. We've got you covered there too!
'Web-Safe' HTML - Great in any browser!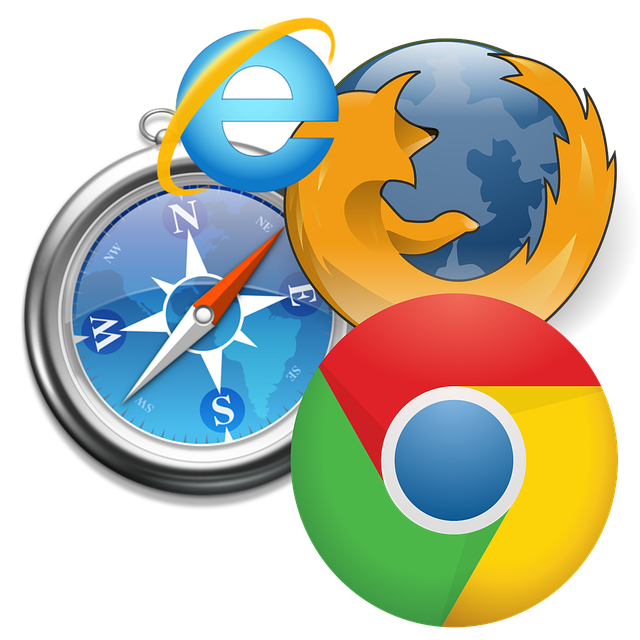 Simfatic Forms generates valid code in Plain HTML, along with the natively supported CSS and JavaScript, which work in all browsers, such as Internet Explorer, Firefox, Chrome etc.
All this means you don't need 'Add-Ins', 'Plug-Ins' or 'Flash'; your form just works almost on any device with a browser!
Forms that work in any device!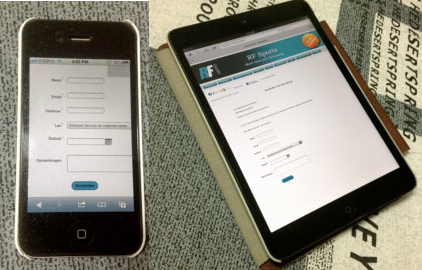 Just build the form once and upload to your website. Any device with a browser can handle the forms that Simfatic Forms creates.
Fights SPAM - so you don't have to!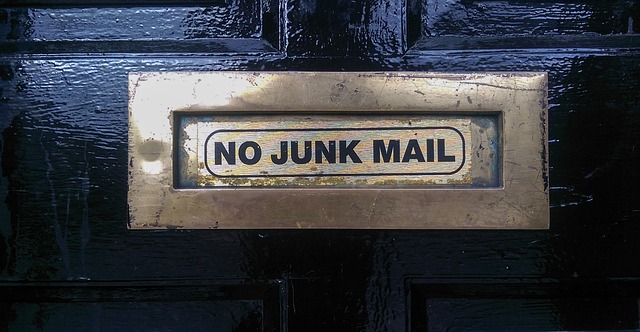 Badly created forms not only look bland, awful or out of place on your site, they're spam magnets.
First spammers spam via your form, then automated "bots" find your email address in the form's code, sending you MORE spam. They even send you spam from your own email address!
It can get much worse...
Poorly-designed back-end scripts can be hacked, sending millions of spam emails, from YOUR hosting account and bandwidth!
Simfatic Forms produces a reliable script that does NOT reveal your email address in the page's code or let others use your code to send spam. Rock solid defence mechanisms keep you safe.
Escape from CAPTCHA
Your form can now be secured against spam even without CAPTCHA.
CAPTCHA codes are ugly, and your users hate them! With Simfatic Forms, you don't have to trouble your users any more with an obscure code to decipher, because Simfatic Forms can detect spam BETTER than any CAPTCHA system!
Input Validations? Yes, and Dead Easy Too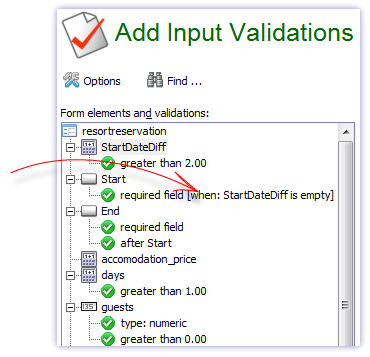 Validations are essential for any web form.
Going beyond merely 'required' field validations, Simfatic ensures your visitor's input is of the type or format you require.
For example, it can make sure they've clicked "I agree", or a box input is a number below 999 or a date is in a particular range.
You can even have the validation triggered ONLY on certain conditions!
Yes, ALL the possible validations you'd expect from a top programmer, in just a few mouse clicks, and in different styles too!
Form Validation has never been this easy! Talking of easy...
Email Made Easier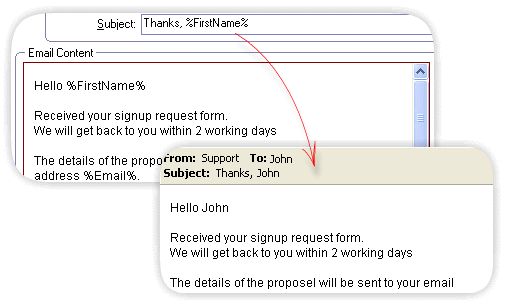 Send an immediate, personalized response to your prospective client.
A Personalized Auto-Responder confirmation email keeps you in your prospect's thoughts - and out of their spam box later!
Simfatic Forms makes email easier for you as well...
Customize incoming email any way you want
Simplify Your Forms Using Conditional Sections

A huge form to fill up is a turn-off for your visitors, so make their life easy!
You can show/hide sections of the form based on the user's earlier selections.
Build huge and powerful forms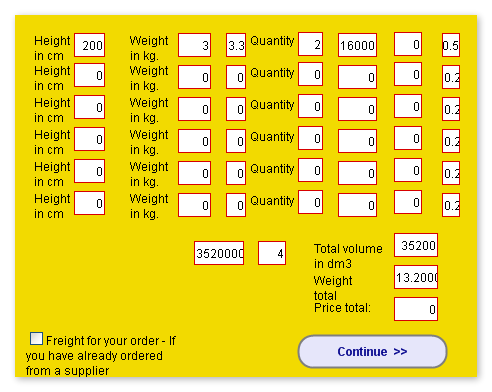 Simfatic Forms users have built complicated Tax computation forms, estimations and insurance forms, all using Simfatic Forms without ANY programming.
Multi-page forms
Conditionally showing only certain pages
Robust calculation fields
Conditional sections
A large number of widgets
and More!
User friendly Forms with Enhanced Widgets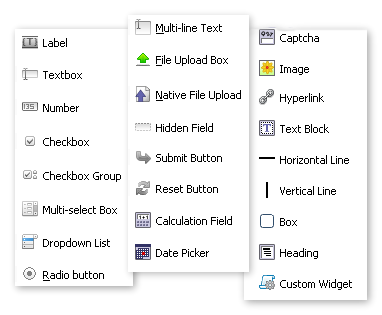 The default set of HTML widgets are not enough for a usability concerned. So, Simfatic Forms comes with a large set of enhanced widgets. You just drop them into your form without any fancy coding.
Dynamic Lists
Cascaded Lists (lists that load based on another list)
Enhanced Date Picker
Calculation Fields
File Upload Widgets
File Uploads Simplified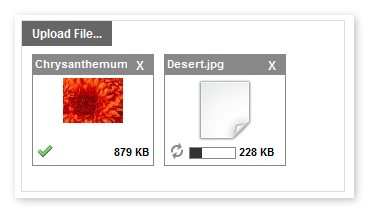 File uploads used to be one of the most complicated parts of Web forms. Today Simfatic Forms makes it simple for you! Just drag and drop the advanced file upload widget to your form.
Drag & Drop support
Dynamic Upload Progress Bar
Preview of Uploaded Images
Any Number of Uploads
Download Now - Full-Featured Free Trial
Don't forget, Simfatic Forms is software you use on your own PC, doing all the technical stuff for you. You just copy and paste your form's code onto any web site, or via the "Insert HTML" feature on your web page or blog editor. Easy!
If your site is designed to bring in customers or clients you HAVE to have forms that look good, load fast and are reliable. Now the power to create such forms is yours!